I guess at this point, it's unofficially prickly pear week on Autumn Makes & Does. My prickly pear antics continued and I made some prickly pear tequila by using this recipe from Cauldrons & Crockpots as a guide. I burned the spikes off of 10 or so prickly pears, sliced them into coins, put them in a quart jar, and covered them with an inexpensive silver tequila.
I also experimented with boiling down the juice to concentrate the flavor, then turning it into the perfect, hot pink ice cream.
Finally, I processed and froze many more cups of juice and also made a no-cook prickly pear syrup by just shaking an equal volume of prickly pear juice and sugar until dissolved. Easy prickly pear syrup=easy prickly pear margaritas!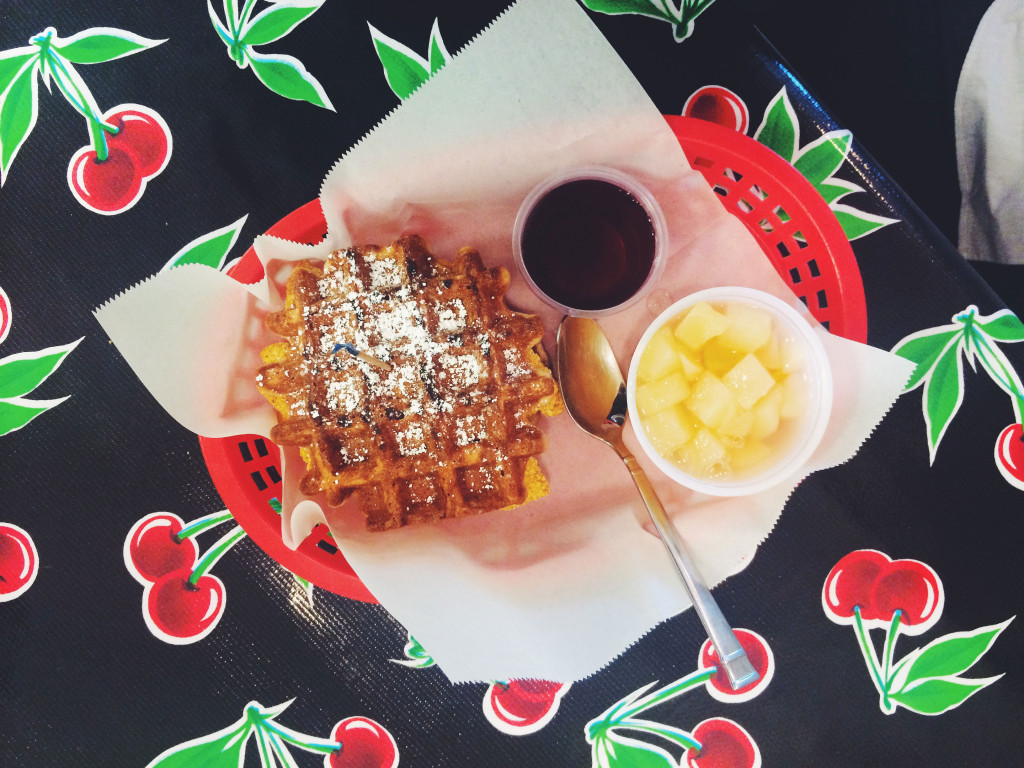 We drove into the city to go to Costco, which is always an event, and see an NYC friend who was visiting. AND WE FOUND A GLUTEN-FREE CHICKEN AND WAFFLE SANDWICH!!!
Speaking of gluten-free feats, I admired these super-fluffy gluten-free pancakes from London Bakes.
I wanted to join Elizabeth from Brooklyn Supper for tomato water cocktails.
I received a very adorable eggplant delivery from Paul's mom.
I thought these Pimento Cheese Jalapeno Poppers from Stetted were pretty darn genius!
Also genius: California Roll Nachos from i am food blog.
I flipped over the styling in this post from Hummingbird High.
Happy weekend!