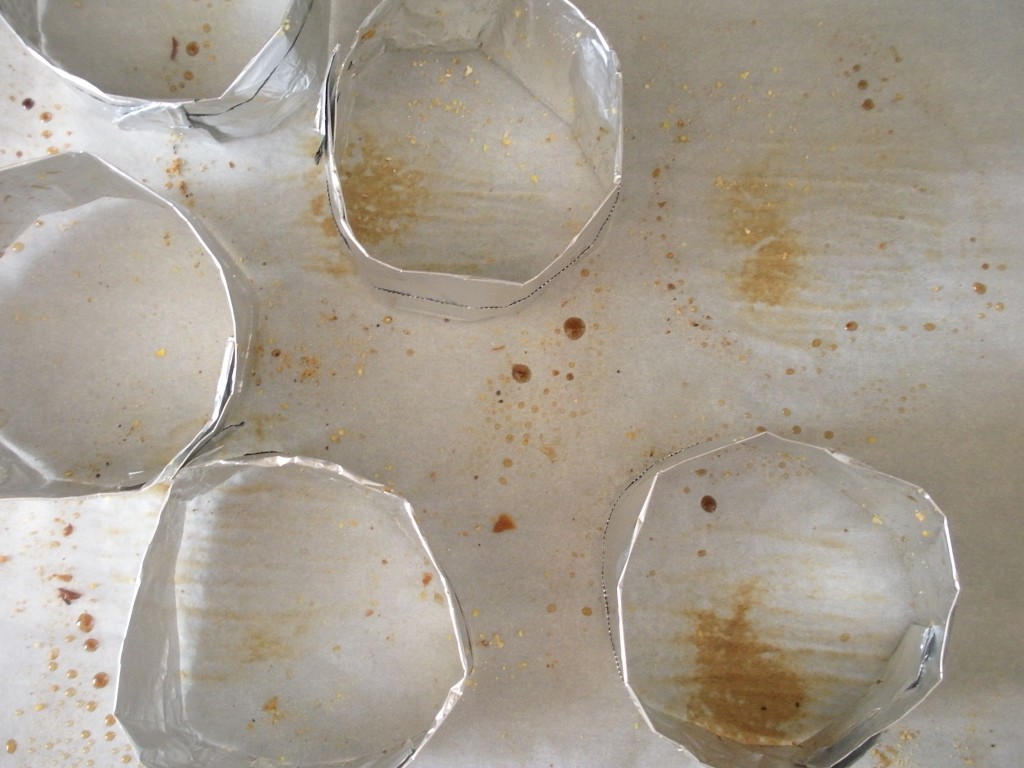 For the first time, I participated in the monthly "adopt a gluten-free blogger" event hosted at Book of Yum.  So! I am going to introduce you to a gluten-free blogger I like and one of her recipes.
I "adopted" fellow gluten-free blogger Jill Elise of "Hey, that tastes good!"  Those are her gorgeous english muffins pictured above. The recipe is here. It's an amazingly easy, one-bowl recipe, which is part of what I love about "Hey, that tastes good!" Jill Elise makes seemingly scary things (gluten-free, vegan english muffins?!) seem completely manageable. Me, I'm pretty intimidated by yeast. It has it's own agenda. But by the end of reading Jill Elise's post on english muffins, I had to make them.
Nooks and crannies, as promised. I would like to try  her pie crust recipe. I am also intimated by pie. For the love of god, if she can bake a dozen and a half pies for her own wedding, I can try making one.
Check out more of "Adopt a Gluten-free Blogger" here.